#38 Black belt ghost [S4E6 with Jamie Gaul & Joe Dolce]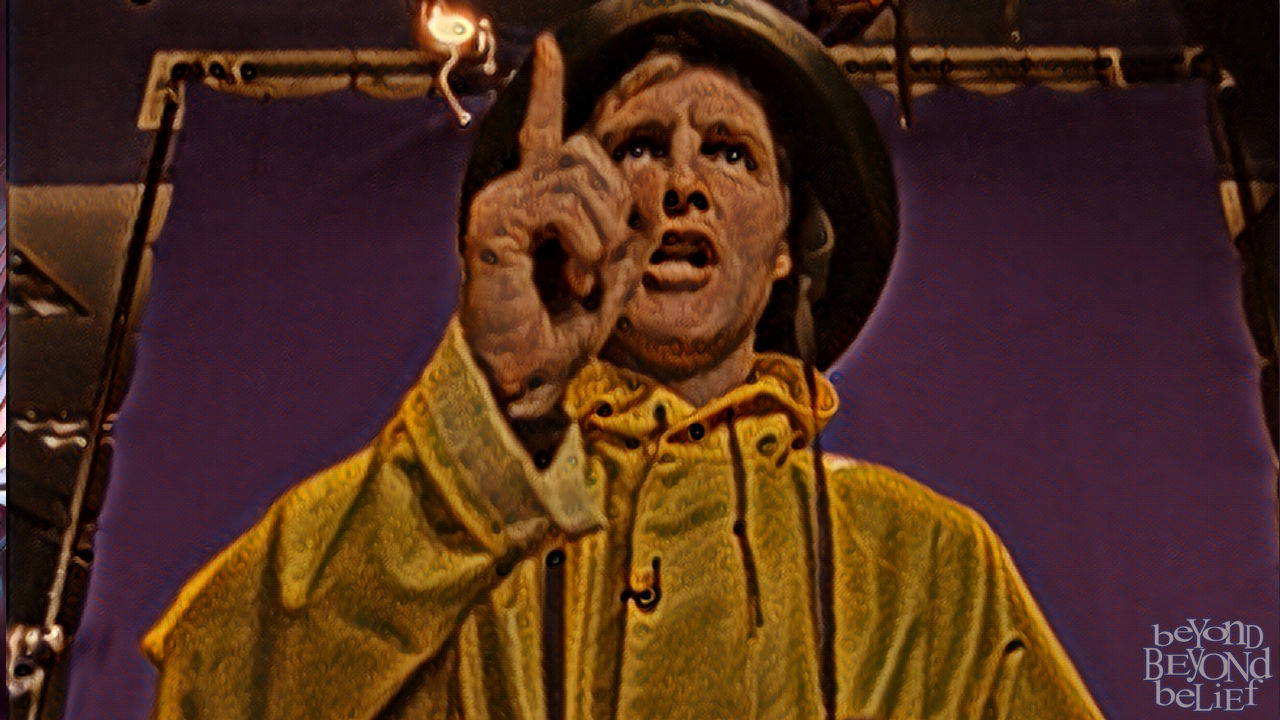 This episode we welcome two guest hosts: comedian Jamie Gaul from Upright Citizens Brigade and friend-of-the-podcast Joe Dolce. Regarding the world of supernatural, Joe is a skeptic while Jamie is a "boo-liever." That's not actually said in the show. I just thought of that right now.
Story 1: The Dorm – A girl in college finds that her dorm protects her in mysterious ways.
Tiff doesn't understand why the girl didn't inform the mom that her daughter's spirit helped her.
Jamie doesn't understand why the mom came back to the dorm at all.
No one understands why a woman can't just defend herself. Nope, she has to be possessed.
Chris has never heard of a ghost giving someone a superhuman skill.
Story 2: The Child Artist – A child with an antique chalkboard scribbles a strange message.
Chris thinks the mom projected her ideas onto the chalkboard.
Jesse thought (hoped?) the mom was just sleeping with the neighbor.
Chris remembers his grandma telling a similar story.
Story 3: The Weatherman – A weatherman's tries to boost ratings in a way that comes back to haunt him.
Jesse can see it being told, but not it actually happening.
Jamie thinks this all checks out.
Chris thinks, yet again, that he would have heard of this story.
Story 4: Sit-Down Comedian – A comedian who bullies his manager gets karmic retribution after a freak accident.
Tiffany thinks it ties up way too nicely.
No one believes that the manager would give up a profession as a successful comedian.
Story 5: Room 245 – A woman staying at a hotel with her sick mother stumbles into one of the strangest conspiracies ever.
Chris thinks that if this is fact, this is the craziest story Beyond Belief has ever told.
Jesse thinks maybe the woman just mixed up which hotel she was staying at. Jamie thinks maybe the woman just murdered her mother?
Tiffany thinks this could be an urban legend.
Part 6 of our Ouija experience:
On this week's episode Mark, Jesse, and Kyle finally use set up the Ouija board and begin to reach out to spirits…
The story results are revealed.
Chris gets a surprising score. Joe gets an even more surprising score.
To find out which stories are fact and which are fiction… you must listen to the podcast, or check out the full episode below or on Amazon Prime.