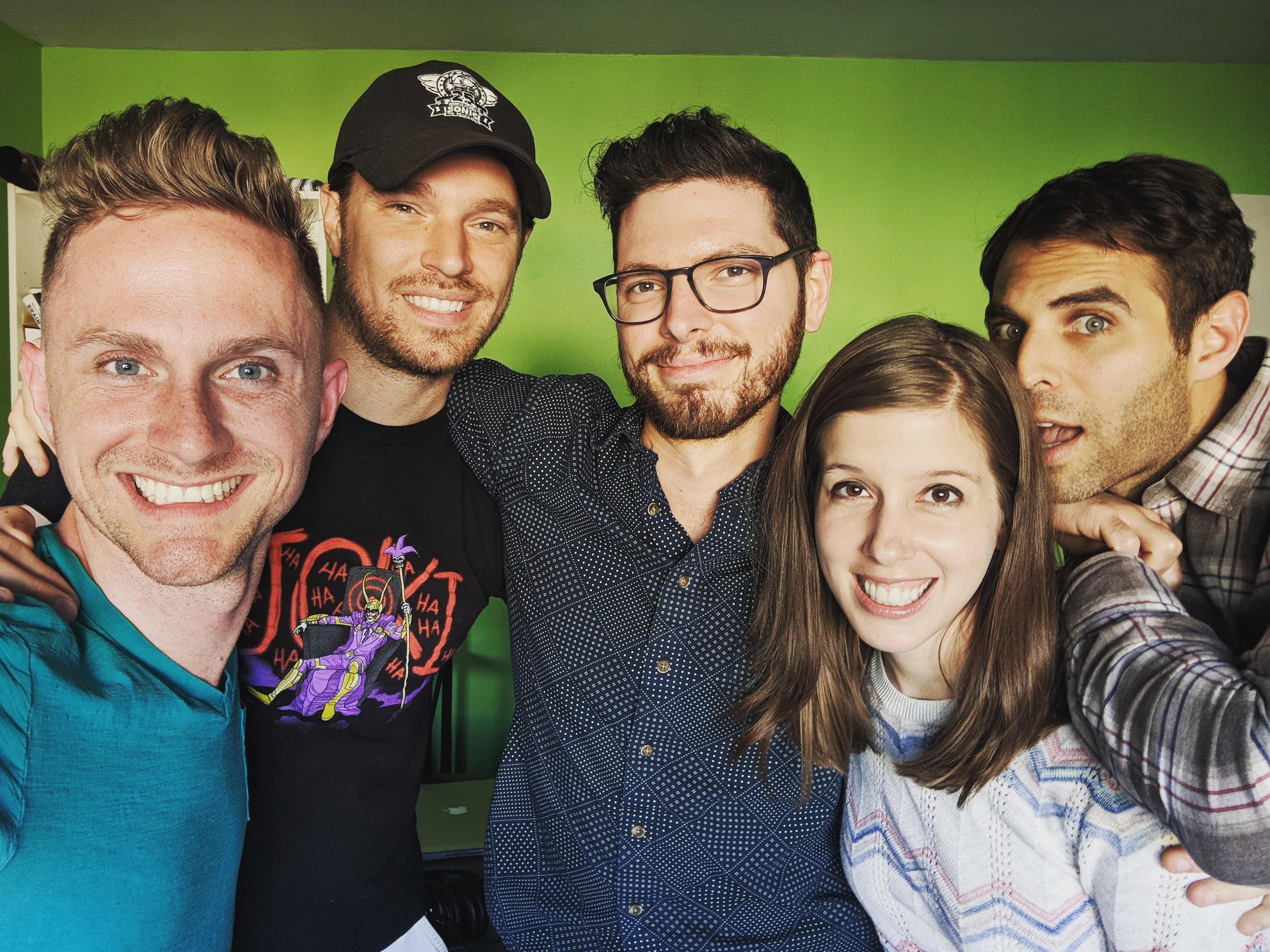 The group talks about how the production pulled out all the stops on this final episode.
Chris reveals that Germany will make two new episodes of Beyond Belief for the twentieth anniversary of the original.
This is also the last chance for Chris to get all the stories correct. We will also find out who won season four and who throughout the entire season got the most stories correct.
Story 1: The Hand – In a bar called the Bloody Hand, named after a brutal murder of a woman whose only remains found were her bloody hand, a drifter finds the hand pointing at him.
Kyle doesn't understand why the criminal doesn't leave after the hand calls him out.
Jesse can't get behind criminals just confessing to their crimes.
Tiffany thinks this is such an urban legend.
Chris doesn't know if the ghostly rules apply here. Maybe it was just faulty robotics?
Maybe it was just in his head the whole time like the Tell Tale Heart.
Story 2: The Battered Doll – When a maid claims innocence after the death of her employer, one of the deceased's prize possessions tells otherwise.
Kyle argues that Teddy Ruxpin could have recorded the murder.
Tiffany thinks the doll talking was just added in by the writers, but the rest seems true.
Story 3: Poker Justice – In the early 1900s three poker players need to win back a cheat's earnings by using an honest poker player, but in the process, they get played themselves.
Mark doesn't think the writers could come up with this story. But maybe it's an urban legend from pirate days.
Story 4: Above the Clouds – A girl suffers from a reoccurring nightmare in a falling elevator, only to discover she needs to go to a birthday party at the top of a building.
There's no interesting twist here, it's just a coincidence.
She could have had the dream after the elevator and miss-remembered the sequence of events.
The group tries to figure out what would have made this story more interesting.
Story 5: Screen Saver – A year after breaking up and moving across the country, a couple cross paths when an odd screensaver shows up on a computer.
Tiff was waiting for the screensaver to be the supernatural element, instead of just a coincidence.
This story had one of our biggest laughs.
They discuss how her apartment had way too many plants in it
The story results are revealed.
And Chris didn't get a hundred percent. BUT the coin did!
To find out which stories are fact and which are fiction… you must listen to the podcast, or check out the full episode below or on Amazon Prime.
The season and series results are revealed.
For season four, Kyle won with a 70 percent average!
For the series:

Coin – 51%
Jesse – 52%
Tiffany – 53%
Kyle – 54%
Mark and Chris tie at 60%